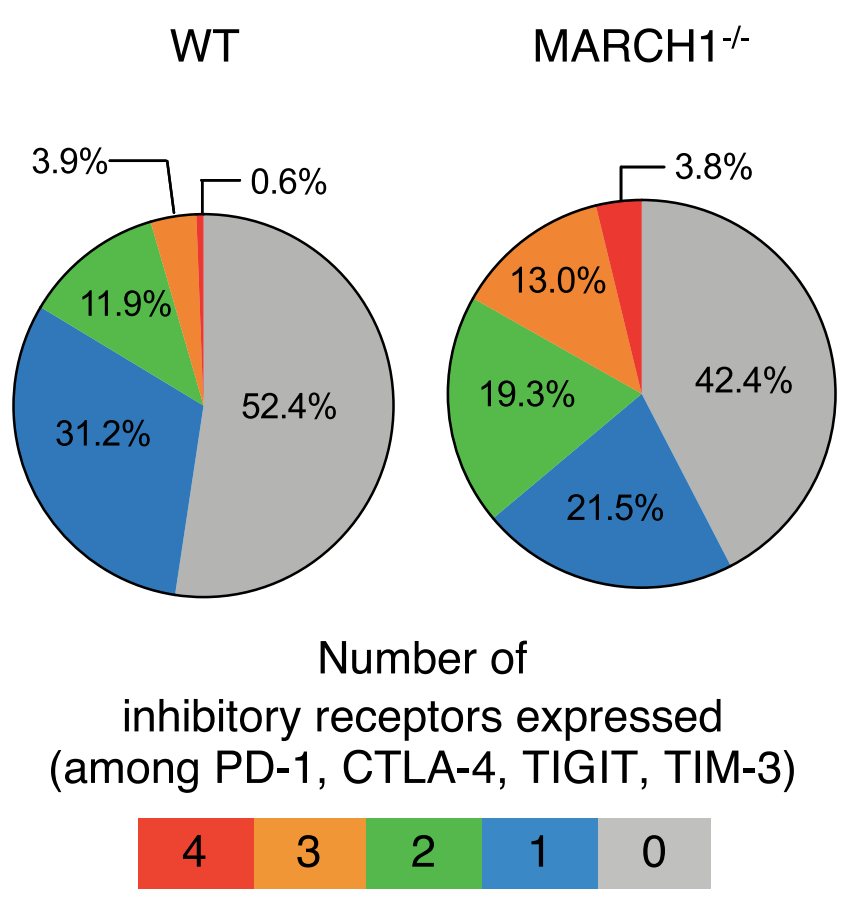 Carlos A. Castellanos, Kamir J. Hiam-Galvez, Satoshi Ishido, Ansuman T. Satpathy and Jeoung-Sook Shin
ImmunoHorizons, 1 September 2022
Persistent antigenic signaling leads to T cell exhaustion, a dysfunctional state arising in many chronic infections and cancers. Little is known concerning mechanisms limiting exhaustion in immune-stimulatory diseases such as asthma. We report that membrane-associated RING-CH1 (MARCH1), the ubiquitin ligase that mediates surface turnover of MHC class II (MHCII) and CD86 in professional APCs, plays an essential role in restraining an exhaustion-like program of effector CD4+ T cells in a mouse model of asthma. Mice lacking MARCH1 or the ubiquitin acceptor sites of MHCII and CD86 exhibited increased MHCII and CD86 surface expression on lung APCs, and this increase promoted enhanced expression of immune-inhibitory receptors by effector CD4+ T cells and inhibited their proliferation. Remarkably, ablation of MARCH1 in mice with established asthma reduced airway infiltration of eosinophils and Th2 cells. Thus, MARCH1 controls an exhaustion-like program of effector CD4+ T cells during allergic airway inflammation and may serve as a therapeutic target for asthma.