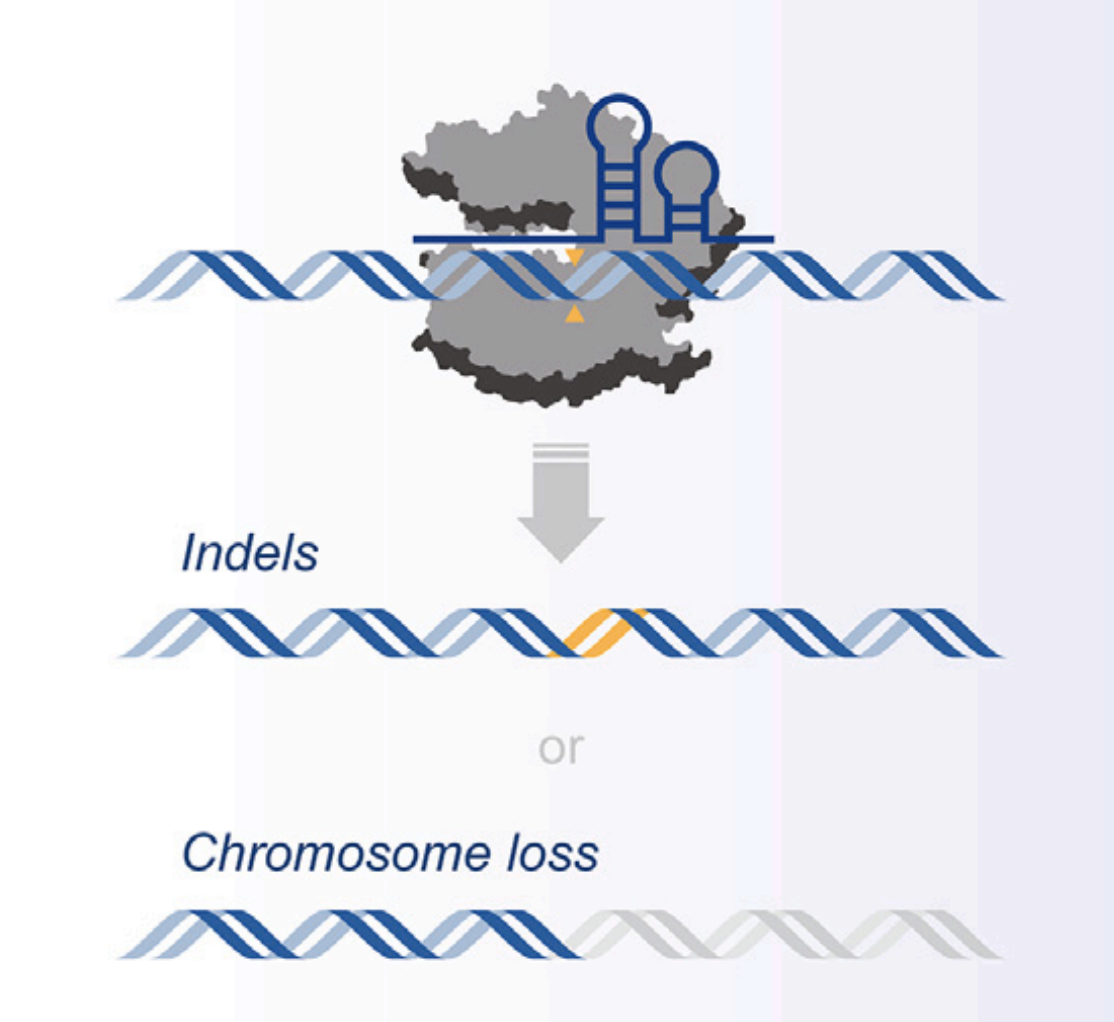 Connor A Tsuchida, Nadav Brandes, Raymund Bueno, Marena Trinidad, Thomas Mazumder, Bingfei Yu, Byungjin Hwang, Christopher Chang, Jamin Liu, Yang Sun, Caitlin R Hopkins, Kevin R Parker, Yanyan Qi, Laura Hofman, Ansuman T Satpathy, Edward A Stadtmauer, Jamie H D Cate, Justin Eyquem, Joseph A Fraietta, Carl H June, Howard Y Chang, Chun Jimmie Ye, Jennifer A Doudna
Cell, 12 October 2023
CRISPR-Cas9 genome editing has enabled advanced T cell therapies, but occasional loss of the targeted chromosome remains a safety concern. To investigate whether Cas9-induced chromosome loss is a universal phenomenon and evaluate its clinical significance, we conducted a systematic analysis in primary human T cells. Arrayed and pooled CRISPR screens revealed that chromosome loss was generalizable across the genome and resulted in partial and entire loss of the targeted chromosome, including in preclinical chimeric antigen receptor T cells. T cells with chromosome loss persisted for weeks in culture, implying the potential to interfere with clinical use. A modified cell manufacturing process, employed in our first-in-human clinical trial of Cas9-engineered T cells (NCT03399448), reduced chromosome loss while largely preserving genome editing efficacy. Expression of p53 correlated with protection from chromosome loss observed in this protocol, suggesting both a mechanism and strategy for T cell engineering that mitigates this genotoxicity in the clinic.